Attn:  Sellers and Real Estate Professionals
Our motivated buyers maximize results for sellers, developers and cooperating real estate professionals.  We actively pursue the availability of on and off market properties that meet the growing and changing investment demands of our buyers.

♦ Investment grade tenants
♦ Net Lease
♦ Single asset and portfolios
♦ Min 10+ years primary lease  + options
♦ Annual and/or periodic rent increases
♦ No early termination or kick out clause

Seeking Investment Grade Tenant Properties:
Medical:               VA Hospital,  and other credit worthy medical tenants
Specialty Retail:  Harbor Freight Tools, Tractor Supply Co., Duluth Trading Co.
Pharmacy:           Walgreens, CVS –  with increases in initial term and options
Automotive:         O'Reilly Auto Parts, Auto Zone, Advance Auto, Goodyear Tire
Other:                  Big Box Tenants:  Lowe's, Home Depot, Target, Walmart

Location: Nationwide
Well positioned retail properties with geographic and industry diversification
Preferred Locations: Primary retail markets, MSA/secondary markets and in some cases tertiary markets
Mid-Atlantic States:  New York, New Jersey, Pennsylvania, Delaware, Maryland, Virginia, West Virginia and Washington DC
Northeast:  Maine, New Hampshire, Massachusetts, Connecticut
Southeast: North Carolina, South Carolina, Florida, Georgia, Tennessee, Virginia
Southwest: Texas
Northwest:  Colorado, Wyoming, Utah
* tax free states: Alaska, Florida, Nevada, New Hampshire, South Dakota, Tennessee, Texas, Washington and Wyoming.

Distribution Centers
Fed Ex Freight and/or Fed Ex Ground
Credit Worthy Distribution Centers
DHL Distribution Centers
Pet Establishments
Other Distribution Centers
All submissions will be reviewed and responded to.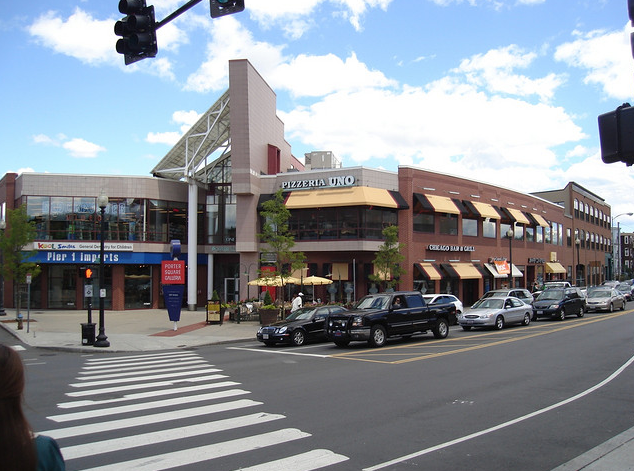 Criteria:
* Neighborhood, community and regional retail centers anchored by strong performing grocery store and other national tenants. Stabilized or value added opportunities.
* Existing centers in urban and mid-tier suburban markets. GLA 150,000 sf or larger up to 1,000,000 square feet. Existing and/or redevelopment with highway or major road exposure.

Targeted Areas: Northeast, Southeast and Mid Atlantic
Major metropolitan and secondary markets.